Dumb & Dumber: Football Legends, Condom Mics, and Wealthy Whistleblowers!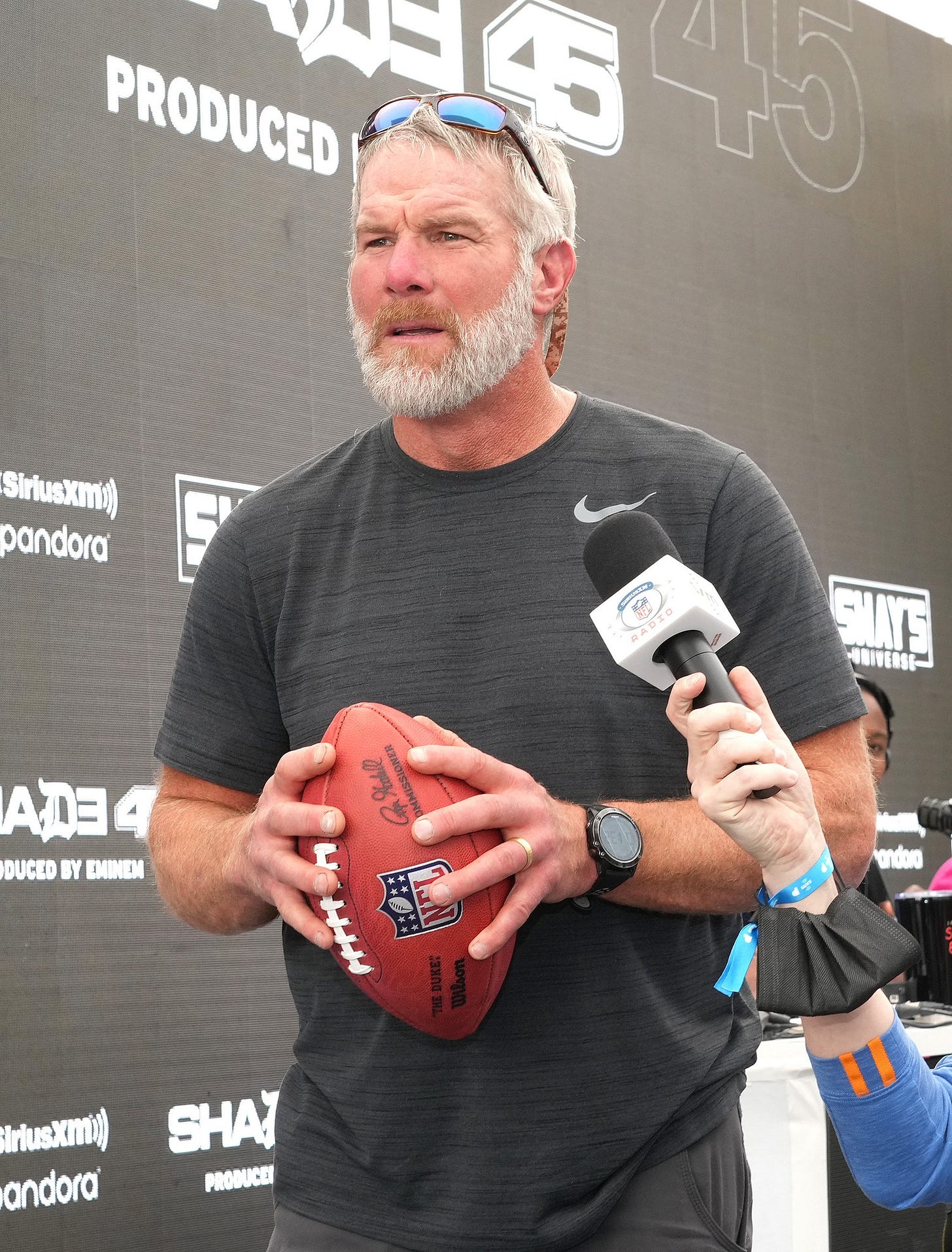 It's that time of the month!
If you're new to Wells $treet, you've stumbled upon my regular column called Dumb & Dumber, which is an exercise in vapid self-righteousness for your entertainment.
You see, in an age when people must be told they shouldn't cook chicken in NyQuil, one has to fear for our country.
But that's why I'm here. D&D points out pitfalls we should all avoid. Bad behavior needn't be contagious.
Read this column over the weekend at your leisure. It goes great with a coffee and bagel. Share it with friends, and if you haven't subscribed yet, do so here, so you never miss a new release.

DUMB — Favre Fumbles
Brett Favre refuses to retire from questionable decisions. His name is all over a massive welfare-fraud scandal in Mississippi in which millions of federal taxpayer dollars meant for poor people were diverted from the state's Department of Human Services to Favre's pet projects. Like $5 million for a new volleyball facility at the University of Southern Mississippi (the legendary quarterback's alma mater) where his daughter happened to play at the time. Another $1 million was allegedly spent on speaking fees for speeches Favre never gave — he's reportedly returned that money but still owes interest.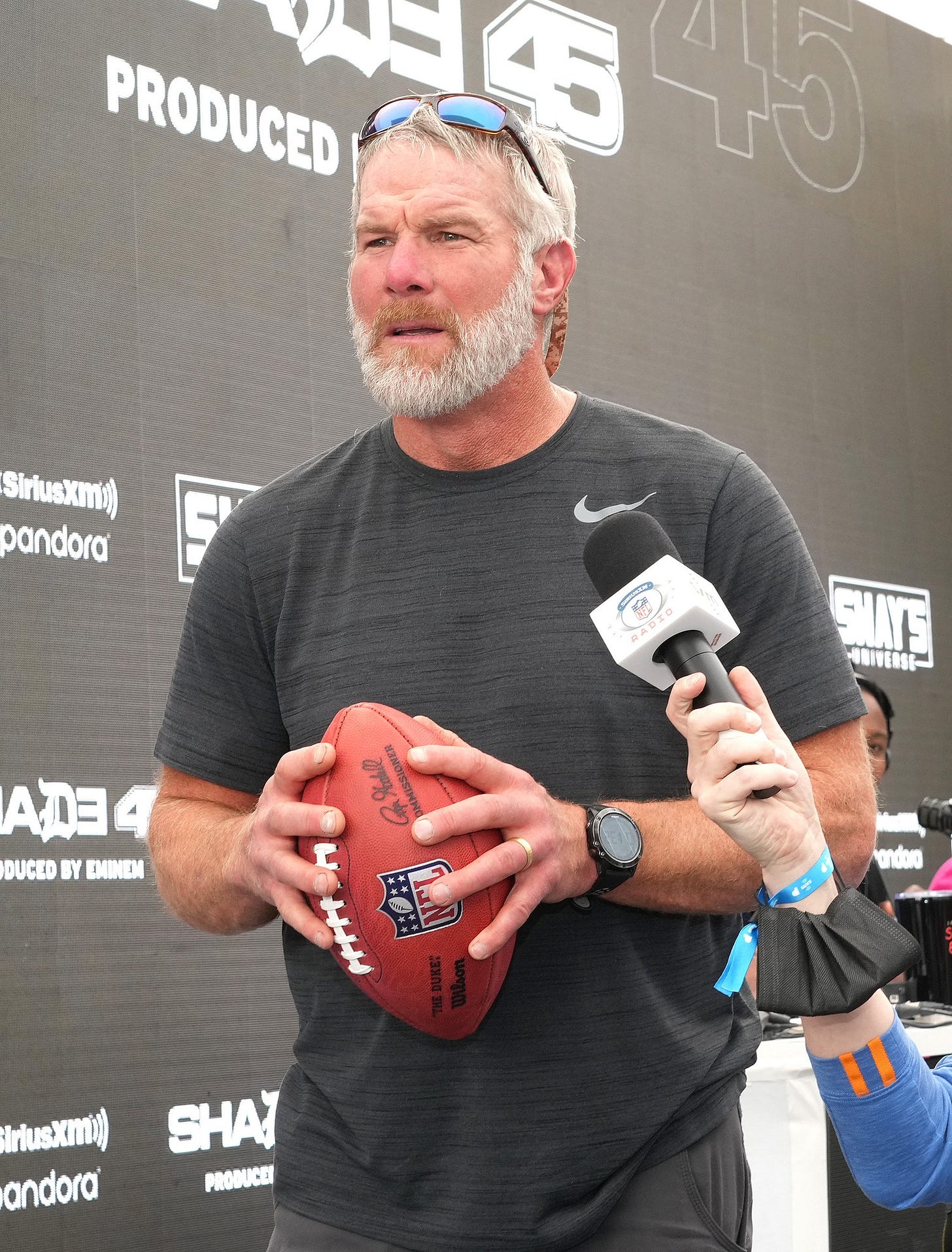 Brett Farve at the Super Bowl in 2022/Kevin Mazur/Getty Images
New text messages show Favre pushed then-Governor Phil Bryant to cough up even more funds for USM's football program, even after the Governor warned him it might be illegal. "I'm to [sic] old for for federal prison," Bryant texted Brett.
The Hall of Famer's attorney says Favre had no idea the money was coming from diverted welfare funds, but the state of Mississippi has named him as a plaintiff in a lawsuit to try to recover the money. However, Favre is not facing criminal charges, though it's curious that he would approach a state agency focusing on human services to help fund a volleyball court instead of raising the funds privately… or donating his own money.
Vanity Fair also reports that some of the welfare money was funneled to a biotech startup that Favre had invested in. Meantime, I'm starting a quarterback camp, which makes about as much sense.

DUMBER — Adult-Themed MacGyvering
I'm not sure what's dumber: using a condom to cover your microphone in the rain, or telling everyone watching television that you're using a condom to cover your microphone in the rain. Folks, I've been there, and I've never done that. And whose condom was it? (A cameraman friend suggested it must belong to "the creepy audio guy.")

DUMBERER — Taking a Bite into Crime
It's certainly one of the more extreme cases of post-football parking-lot rage. Beyond Meat Chief Operating Officer Doug Ramsey was arrested for allegedly biting another man's nose, "ripping the flesh," and threatening to kill him, after the guy's car made contact with Ramsey's while leaving a University of Arkansas football game. No one has suggested alcohol was involved, but let's hope so. I wouldn't want to think anyone would (allegedly) bite someone's nose while sober.
The arrest for terroristic threatening and third-degree battery was too beefy for Beyond Meat, and the company suspended Ramsey faster than you can say, "Woo Pig Sooie!"
Beyond hired Ramsey away from Tyson Foods last year, though the COO was still living in Fayetteville, Arkansas, not in Los Angeles, where the fake-meat company is based.
Another executive who joined Beyond Meat with Ramsey has now quit.
But the bigger issue may not be the nose nibble, but the bite being taken out of Beyond Meat's revenues. Bloomberg reports that fake meat sales are down 10% in grocery stores, and a Deloitte survey of shoppers says there's a perception that alternative-meat brands are too "woke."

DUMBERERER — From the Police Blotter
Two stories of note:
— Hercules in Hiding
As of this writing, James McDonald, Jr., is still on the lam. The Justice Department and the SEC have charged the owner of Hercules Investments with lying to clients about the firm's mounting losses.
McDonald bet against the stock market in 2020, and he often appeared on networks like mine — CNBC — to talk about what he predicted was the upcoming economic collapse due to Covid.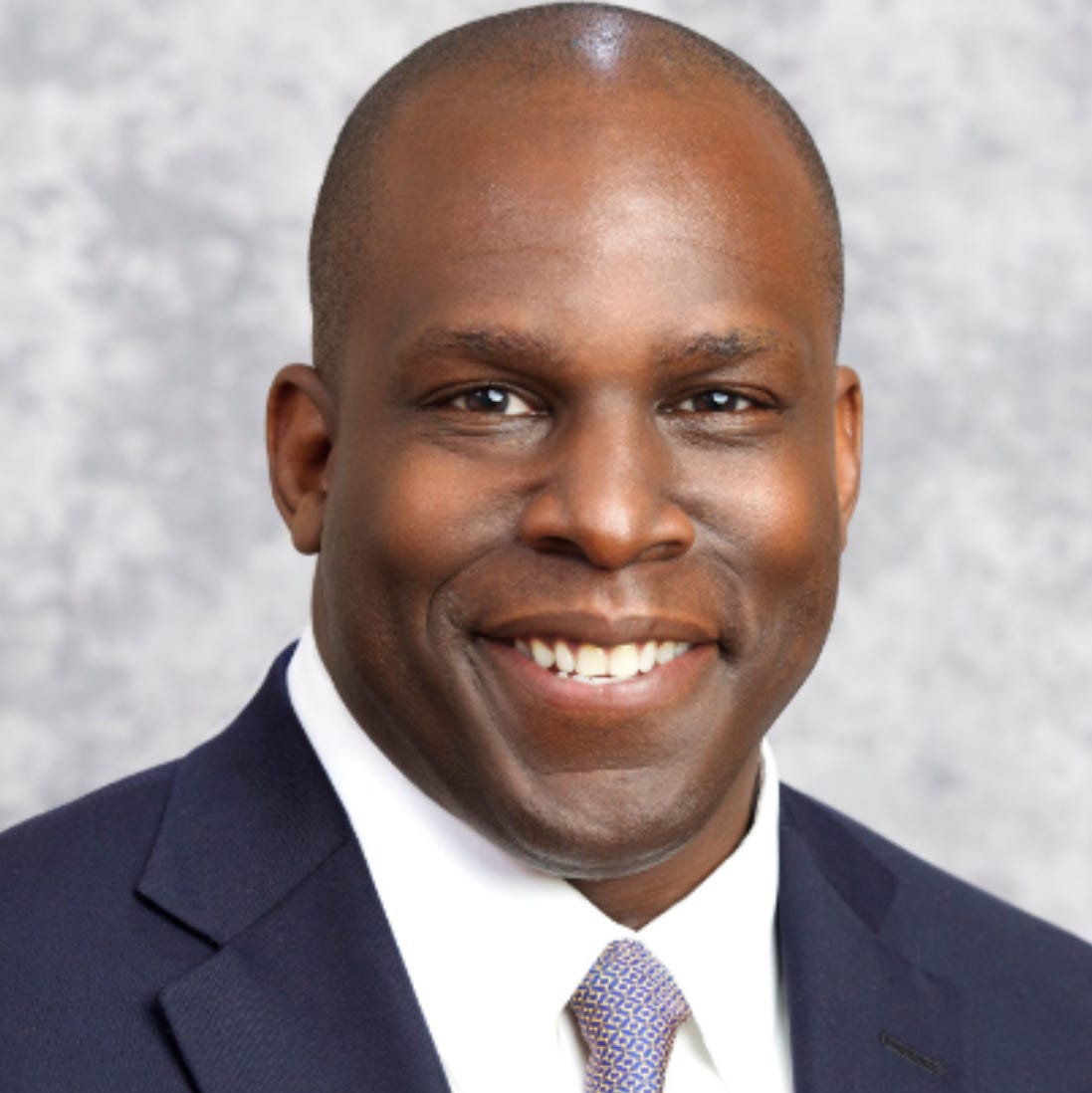 Have you seen this man? James McDonald, Jr., of Hercules Investments
When the stock market continued to perform, federal prosecutors say, "Hercules clients lost between $30 million and $40 million." This happens sometimes. That's not a crime. People lose money.
The alleged crime is that McDonald began raising more money without telling investors about the losses, and he wasn't truthful about how the money would be deployed… like he didn't tell clients he'd be spending some funds (allegedly) on a Porsche and designer menswear.
If only McDonald had made his predictions about a stock market collapse in 2022 instead of 2020, he could've bought two Porsches without (allegedly) lying to anyone.
— I'll have a pastrami on rye, extra fraud
Three men have been charged with securities fraud for listing a New Jersey deli on the stock market, then fraudulently pumping up its worth to $100 million.
Who gets talked into putting money into such ventures?? My imagined investor pitch line — "More stable than a stablecoin, and the bagels are AMAZING!"
The SEC claims Hometown Deli had a whopping $40,000 in sales last year. The scheme only came to light after billionaire investor David Einhorn wrote about it in a letter to clients saying, "It's as if there are no financial fraud prosecutors."
The financial fraud prosecutors then took notice.
The deli's corporate parent was bought earlier this year by a bioplastics company called Makamer Holdings, because… I don't know.
Makamer has since closed the deli.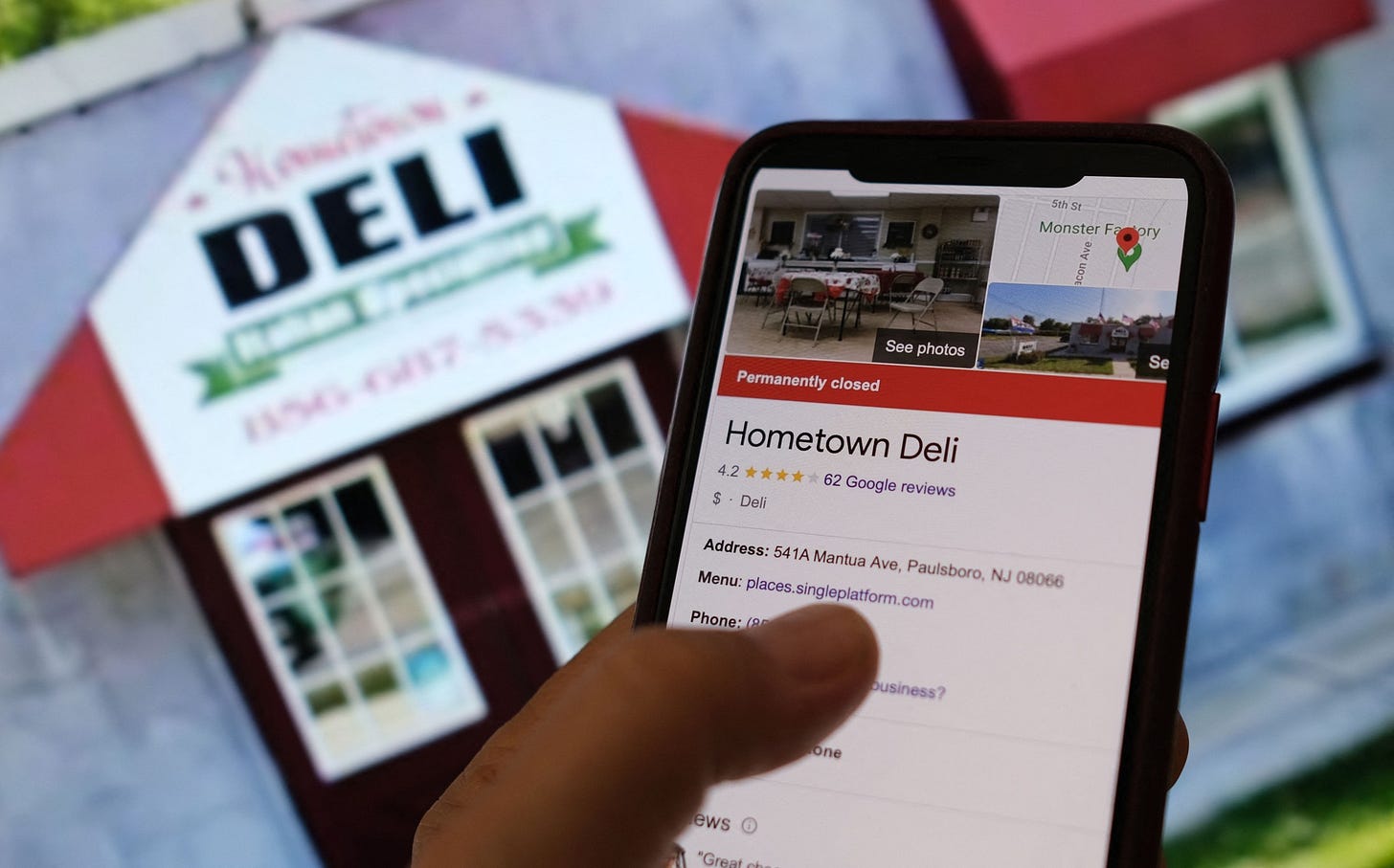 How was the pastrami? We'll never know/Chris Delmas/Getty Images

DUMBERERERER — Big Red's Big Loss
The University of Nebraska fired its head football coach, Scott Frost, only three weeks into the season, paying him $15 million to buy out his contract.
If they'd waited until October 1st to fire him, they could've paid Frost only half that much, $7.5 million.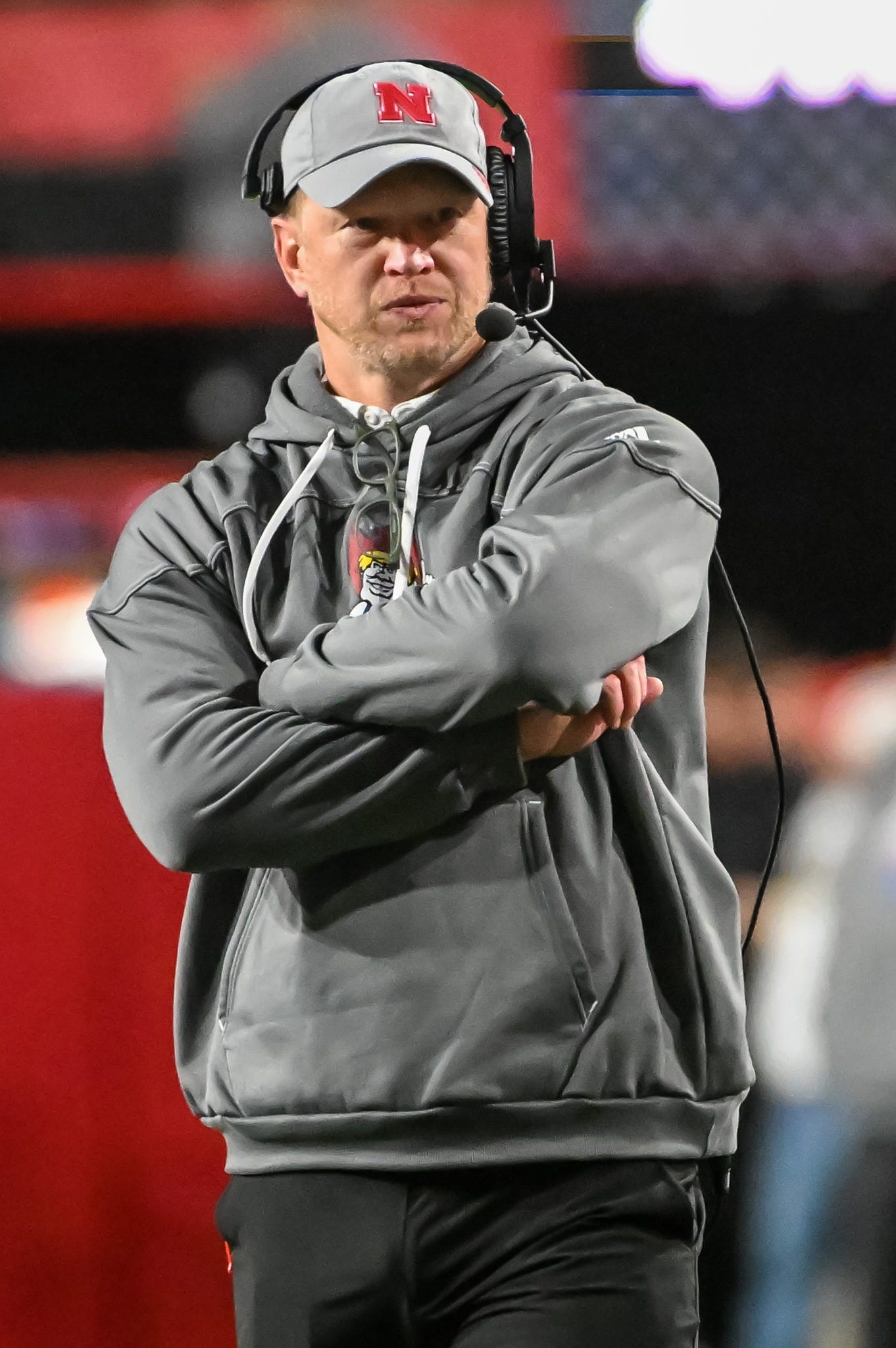 Scott Frost's last game, on September 10th/Steven Branscombe/Getty Images
But they just couldn't wait. He had to go, even though they only had one game between the day they fired him and October 1st. BTW, they lost that one game, big time. And it cost them $7.5 million.
The Cornhuskers shucked themselves.

DUMBERERERERER — Famous Lawyers Lax with the Law?
Mark Geragos may need a lawyer. Seventeen years ago, the celebrity attorney — who's represented everyone from Michael Jackson to Winona Ryder — was part of a case that won $17.5 million dollars from a French insurance company for denying payouts to descendants of those murdered in the Armenian genocide.
Twelve years ago the California state bar started receiving complaints about how the money was handled, and a few lesser known attorneys were disciplined, though not Geragos or another prominent L.A. attorney, Brian Kabateck.
Then six months ago, the Los Angeles Times reported that only 8% of Armenian claimants were approved for money from the settlement. The Times claimed that some of the money was sent to "pet charities of Geragos, Kabateck and others in the case," including their alma mater, Loyala Law School, and hundreds of thousands of dollars were "directed to sham claimants."
The attorneys insist they've done nothing wrong. Geragos released a statement saying, "This has been investigated three straight times. And we've been cleared all three times."
What's dumb here is that the state bar looked the other way for years, and it's only now decided to investigate after the Times story got the attention of legislators in Sacramento, the people whom the state bar depends on to provide most of its funding. As I always say... follow the money.

DUMBERERERERERER — It Pays to Blow the Whistle
In news that will surprise no one, Biogen will pay a $900 million fine to settle claims that it paid doctors "speaking and consulting fees" to encourage them to prescribe its drugs. The company admits no guilt in the settlement. (BTW, who are these doctors, and why are they still allowed to practice?)
BUT FORGET ABOUT THAT, LISTEN TO THIS: The case was brought by a whistleblower named Michael Bawduniak, a former Biogen employee. The Wall Street Journal reports that under federal whistleblower legislation, Bawduniak will receive almost 30% of the fine, or about a quarter BILLION dollars.
His reaction to the news:

DUMBEST - This is Why We Can't Have Nice Things
To celebrate its new direct service from Long Beach, CA, to Honolulu, Southwest teamed up with Guitar Center to present each passenger with a free ukelele.
There was also a 20-minute uke lesson on board, and then passengers were encouraged to put the instruments away for the rest of the trip.
How fun is that?
Well, back on the mainland, some people expressed their displeasure at the idea.
"Literally cannot think of anything worse my god," tweeted @CaitlinSouthan. Really? Nothing worse on a plane flight?
"If the flight I'm on ever turns into a surprise group music lesson I am going to sue the airline for $50 billion in emotional damages," was the Twitter take by @doodlyroses, to which @CAPOTK7 replied, "Shut up and be happy."
Everybody lighten up. This is a nice thing. The plane was going to Hawaii and the party was starting and this is how you do it.
That said, I did like Amtrak's attempt to capitalize on the controversy. "Btw we have quiet cars," the train operator tweeted, to which Southwest replied, "Are you able to strum your way over to Hawaii, though?"
DUMB … but Wonderful
First, American Airlines is trying to figure out why the PA system on two flights broadcast something that sounded like someone was either pleasuring himself or dealing with a bad case of food poisoning. The audio is both hilarious and disturbing, and the pilots swear they didn't pull a prank.
Finally, Jennifer Lopez has a LinkedIn account, and for reasons I can't explain, this amuses me to no end. It's a real account, unlike the one allegedly created for her husband, Ben Affleck.
JLo mostly uses the site to promote her beauty line and entrepreneurial activities, but who else on LinkedIn has a resume listing "36 years and 9 months" as an actor?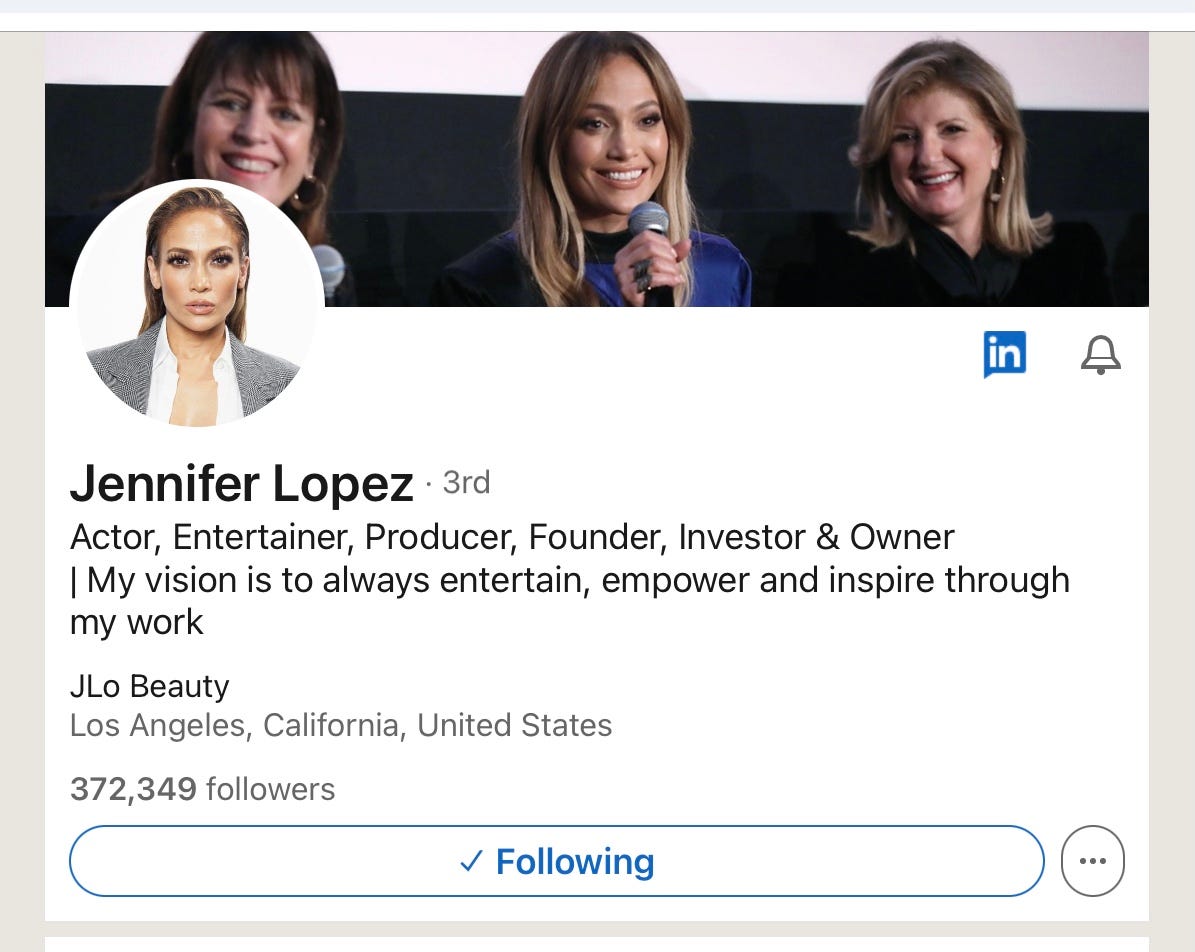 "Her first big break was as a 'Fly Girl' on the hit show 'In Living Color,'" the bio begins. It ends with, "Her films have grossed a combined $2.9 billion."
Oooooh, that Jennifer Lopez.
💰💰💰💰💰
I'm exhausted. I left out so many candidates — e.g., the more Donald Trump talks to Maggie Haberman of the New York Times, the less money goes into his campaign coffers. However, I think I've thrown enough stones from my glass house for one day.
Weigh in with your thoughts below, and thank you for always emailing jane@janewells.com with D&D nominees. Share this article with those who might enjoy it, and encourage them to subscribe to help Wells $treet grow. The audience has doubled in size in the last few months, and I am very grateful.